Keep your child safe: Skills for life
Next course dates for young adults (11-16yrs) coming soon.
The Skills for Life programme is designed to help your children navigate the many life choices they will face by empowering them with the knowledge to make the right decisions when it matters. Split over four weeks the course offers more than just the physical skills of martial arts and focuses on the key areas and skills your child needs for a successful life.

Unlock their potential and empower your child with the tools to be confident, safe, and happy.
Anti bullying
Online safety
Social media awareness
Confidence building
Self-defence
Managing peer pressure
Communication skills
Social skills
Building positive habits
The sessions are divided into age appropriate learning groups.
Kids 6-10yrs
Young adults 11-16yrs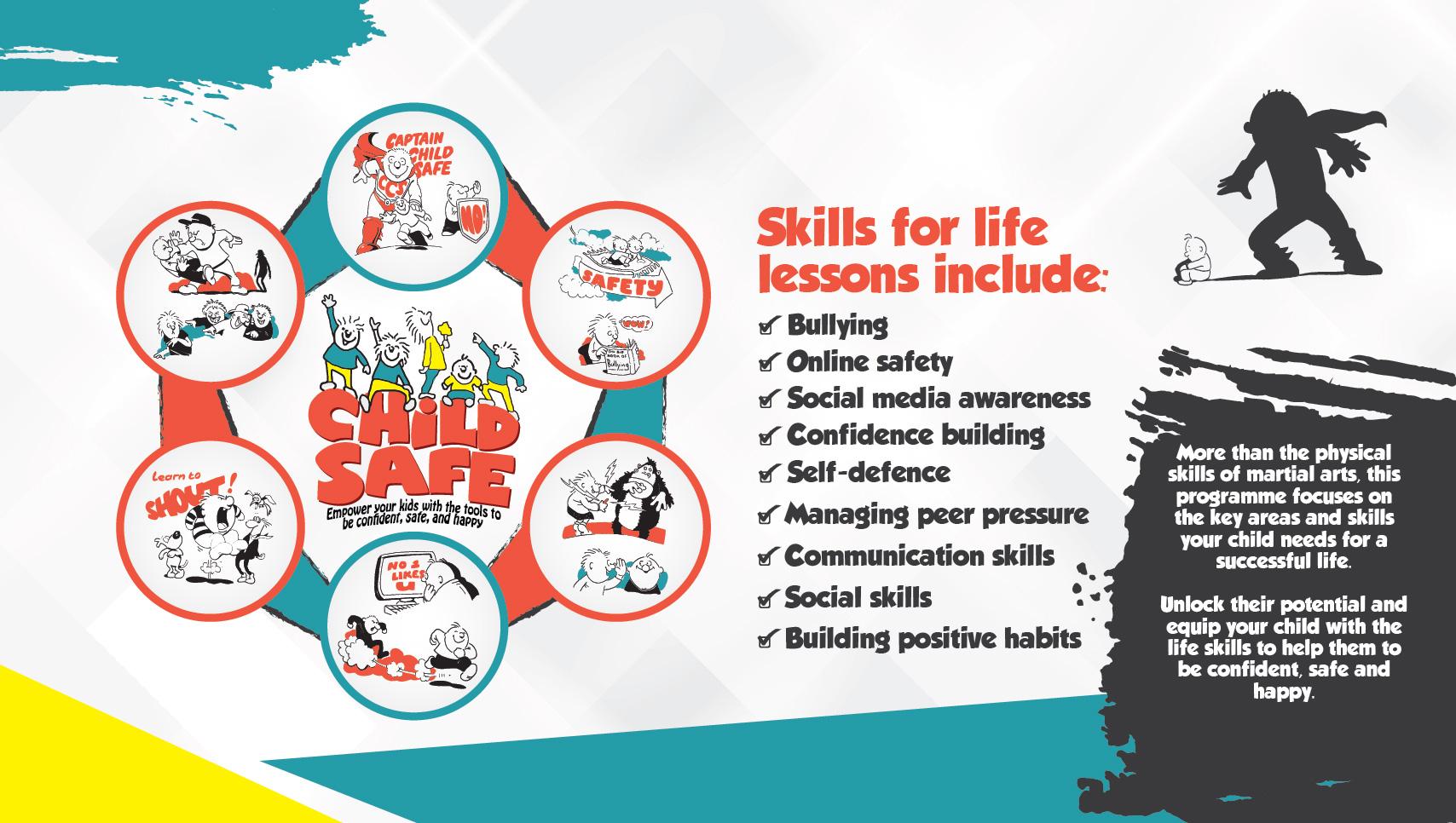 These workshops are led by Matt Stait.

Matt is a part-time University lecturer.
Author of multiple books and articles.
Multiple Blackbelt and school owner.
Former corporate and security trainer.
Former operations manager for a security company.
Social media and marketing business consultant.
Former lead instructor for a national charity who built their self defence for schools programmes.